UN expert calls on Cambodia to amend draft NGO law
Special rapporteur Surya Subedi concerned law in its current form 'may hamper the legitimate work of NGOs in the country'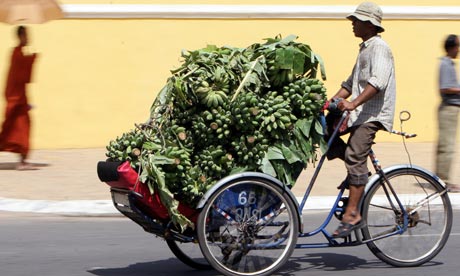 On Wednesday, Surya Subedi urged the Cambodian authorities to carefully review the current draft, expressing concern that "it may hamper the legitimate work of NGOs in the country".
The statement from Subedi, currently professor of international law at the University of Leeds in the UK, will lend extra weight to such concerns.
Subedi acknowledged in his report that the overall human rights situation had improved in Cambodia, especially with the enactment of a number of key laws. He also noted that the government has accelerated a legislative programme designed to implement, among other things, key recommendations he made on the judiciary in his report last year.
However, the special rapporteur stressed there was still "a great deal of work to be done to strengthen the rule of law, to accelerate the process of democratisation and to enhance the capacity of parliament to hold executive to account".
One of Asia's poorest countries, Cambodia receives between $50m and $70m a year from the World Bank. It is looking increasingly to China for aid and development. China is Cambodia's biggest source of foreign direct investment, with stated plans to spend $8bn on 360 different projects during the first seven months of 2011.